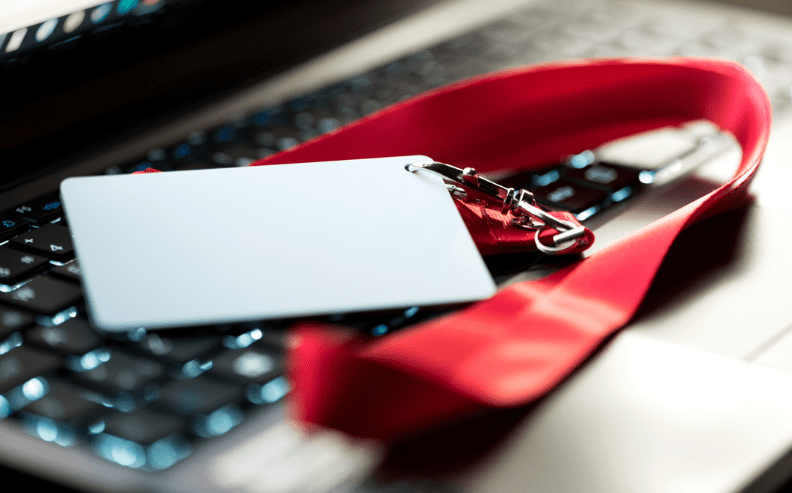 Every day, companies must manage in the best way possible various types of internal changes which include employee hirings and firings, staff reassignment and turnover in general, technological improvements and external projects. These changes that influence the information systems could also alter the daily operations within the company.
One critical area that demands particular attention is employee access rights and entitlements. Because these permissions provide access to key resources and data, it is important that they be managed effectively and efficiently to ensure compliance with requirements imposed by regulatory guidelines and other types of security policies.
Access certification, another term for user access review
Reviewing access certification, which involves monitoring authorizations and permissions, supports achieving the goal of ensuring compliance with security policies. Another term that is used for this practice is user access review and aims to achieve the same result: the uncovering, inspection, approval and/or revocation of rights and permissions. In order to conduct these reviews effectively, organizations would do well to follow the best practices and the basics of access certification, associated issues and challenges, as well as campaign structures.
While user access reviews and access certification are synonymous, access certification and access recertification are not.
Securing logical access rights through access certification, a widely adopted practice.
In any organization's Identity and Access Management (IAM) strategy, access certification is essential when used as a control function in securing logical access rights. In the National Institute of Standards and Technology (NIST) document NIST SP 800-53 Rev. 5, the AC-2 control specifies the need for access certification to "review accounts for compliance with account management requirements." NIST CSF PR.AC-4 also draws attention to the fact that managing access permissions should follow the principles of least privilege, need-to-know and separation of duties.
What objective does access certification specifically target?
The process of reviewing authorizations and permissions is typically utilized to validate the legitimacy and accuracy of the access rights that have been granted to users to be able to enter and work in an organization's information systems (IS). Reviews of this nature specifically seek to shed light on:
What individuals have access to what resources within the organization
The level of access that each user has been given
The authorized, approved and assigned permissions
Any access rights deemed to be unauthorized or out of scope
Access certification is applicable to all types of access rights, including those granted to external employees and third parties such as contractors and business partners. This access can pertain to databases, applications, shared files, networks and the infrastructure within the organization. Business line managers and application owners are responsible for the advanced monitoring and verification of these entitlements within the scope of their duties.
What are the difficulties inherent to performing an access certification?
Conducting a review of authorizations is a specific exercise that helps companies manage their access rights by addressing concerns related to security, compliance and governance. Below, we will highlight some of these issues.
#1: Detecting risk related to access in order to secure assets
Access certification ensures that every user is approved for access rights that are strictly necessary and sufficient for his or her job responsibilities, making it an essential part of a company's information security policy. An effective access certification identifies all anomalies associated with assigned access rights, including detecting risky situations and enabling the adoption of corrective actions to avoid security breaches. As part of the process, reports are created for administrators in order to have a view of the overall situation. In this way, the risk of fraud or information leakage is mitigated.
Furthermore, the access certification process helps organizations comply with three core principles that are essential to cybersecurity practices for risk management and internal control: the principles of least privilege, need-to-know, and separation of duties.
#2: Compliance with regulatory requirements
In the early part of the twenty-first century, the financial sector faced an increasing number of regulatory requirements regarding compliance with security and access rights, most of which are now widely adopted. Today, however, security and compliance have become major concerns for most business leaders in offices across many different industries.
Access monitoring is now an essential component of security and compliance frameworks around the globe. In order to ensure that a company's resources and assets are correctly monitored, many of them rely on the certification of user access as a tried-and-true control method. This is particularly true for establishments that comply with standards such as ISO 27001, ISO 27002, ISAE 3402, SOC 1 and 2, SOX, CMMC, HITRUST, HIPAA, CRBF, and Solvency, among others. In fact, scheduling and conducting these certification campaigns is a non-negotiable prerequisite for addressing auditors' requests and complying with enforced security and compliance policies within a company.
#3: Creating a governance framework for access rights and identities
Access certification also plays a significant role in establishing the appropriate and effective governance of access rights and identities. In order to achieve this, it is important that managers at all levels of the organization participate in access rights review campaigns. Saddled with the knowledge of their own team members and their associated job functions, managers ensure that the assigned access rights are legitimate and relevant. They are also accountable for approving or revoking these permissions. This responsibility not only ensures that the correct level of access is provided to the appropriate individuals, but it also provides greater visibility into who has access to what resource. The development of this inventory of access rights contributes to its implementation and governance.
How can you optimize your access certification campaign?
Access rights are implicitly linked to a company's data, applications, servers and infrastructure. Their nature may vary depending on the location and the resources to which they provide access. Additionally, the management of their life cycle may also differ. For this reason, the methodology adopted for access certification should take into consideration the various types of perimeters to be reviewed, the volume of the associated data and the specific objective being targeted.
What are the benefits of automating your access rights certification?
While access certification can be done manually using spreadsheets and other ineffective and time-consuming tools, it is highly recommended to be assisted by a specifically designed solution for this task. The reason for this is that the certification process can be tedious and labor-intensive, especially when there is a large volume of data to be reviewed.
Opting for an automated solution is preferable to preventing missed targeted objectives, disappointing team leaders, and potentially putting the organization itself at risk. The time-saving advantages of using an automated tool include:
Triggering corrective actions and other types of remediation
Providing user-friendly interfaces to make the exercise easier and more efficient
Being able to easily respond to auditors with ready-to-use reports available within the tool
What type of access certification is best suited to my needs?
The best way to understand the importance and ease-of-use of automated access certification is to see it in action. Because of how significant the results of these exercises are with regards to internal security policies and compliance with audit recommendations, it is essential to comprehend that, not only is is a simple but effective exercise, it truly is indispensable.
The periodic access certification
There are two strategies for conducting access certification: periodic and continuous reviews. Each approach has its own logic, delivery mechanism and objectives.
It is advised to utilize a periodic access certification when the goal is the compliance of access rights. Its purpose is to ensure the proper management of the information system in a way that likens itself to quality control. The periodic access review relies on regular checks to confirm that the right access is granted to the right individual. The following two steps are key in accomplishing this goal:
Undergoing a complete mapping of access rights within the specified scope
Identifying and correlating each employee's responsibilities with their own level of access permissions to resources
This exercise must be repeated periodically, with its timing dependent upon the sensitivity of the targeted access rights.
The continuous access certification
The continuous access certification serves as a complement to its periodic counterpart which is focused on compliance objectives. The continuous access certification has a different purpose and targets the reduction of risk associated with access rights by monitoring movement within the organization related to new permission authorizations, security deviations, unusual access and changes in employee roles and functions. The aim is to detect any possible security breaches that could occur.
This type of access certification is ongoing and not bound by any time constraints and focuses on all atypical situations. Continuous certification is fully integrated into the operational life of the company and is based on a risk-analysis approach. Since both the periodic and continuous strategies have different purposes, they should be considered as complementary and distinct approaches to achieving regulatory compliance, meeting security requirements and identifying and reducing risk associated with access rights.
Something else that can be taken into consideration is the effective use of micro-certifications. This refers to performing access certifications on the delta changes that occur between review cycles. This technique is particularly useful when relatively few or less significant changes are present in the data to be analyzed. It is also suggested as an effective way of keeping a handle on and monitoring the most sensitive access, such as privileged accounts. Used in conjunction with periodic and continuous reviews, an organization can easily demonstrate that compliance of their user access across the enterprise is under control.
Implementing access certification: an essential monitoring tool for compliance
As shared and demonstrated in this article, implementing a certification process for access rights is an important and essential activity for any organization that wants to maintain control over its access rights, no matter the reason. However, despite its importance, teams often dread this task due to its tedious and time-consuming nature. To make the process more efficient and less cumbersome, applying a set of best practices associated with access certification and utilizing a specialized and automated tool can prove particularly beneficial.
Subscribe to receive blog updates
Don't miss the latest conversations and innovations from Radiant Logic, delivered straight to your in-box every week.