100% dedicated to your success from start to finish (and beyond)
Our support solutions are flexible to meet your organization's unique needs and to ensure you get maximum ROI out of your investment.
24/7/365 support—we stay up so you don't have to
Radiant Logic offers premium technical support so customers can get up and running fast, and without headaches. Our Support team will ensure you can use, manage, and troubleshoot the RadiantOne Platform quickly and effortlessly. Our platform is awesome and we want you to be able to fully leverage it!
Tiered Support Offerings
Get the right level of support to meet your business needs. RadiantOne offers two tiers of support, giving you the flexibility you need, when you need it.
Tailored Advisory Services
Tap into our 20+ years of identity expertise to uncover the optimal approach to solving your organizational challenges and turning your identity data into a powerful resource.
Premium Integration Services
Breaking down identity siloes isn't for the faint-hearted—and it consumes valuable time and resources. Let us help tackle the setup and maintenance of your platform.
Explore Integrations
Top Notch Company with Well Documented And Efficient Processes. The install was easy with the install scripts that were provided. Any time there were questions the support team was knowledgeable and timely in their responses.
-Lead Info Security Analyst in Finance
Get answers and help at the tip of your fingers
You've got questions, we've got answers. Submit and track tickets easily, or find answers to common questions via our customer portal.
Log Into Customer Portal
Search our knowledgebase for the latest tips & tricks
Read the latest release notes, deployment guides, integration tips, and more. Our extensive documentation provides quick and easy self-service.
Log Into Customer Portal
SUPPORT TIERS
Get the right level of support to meet your needs
Integration support, implementation resources, ongoing tickets, phone support, health checks, and more. Pick the level of support to best suit your organizational needs, or design a custom solution.
Access our customer portal to create and manage cases or find the latest product documentation or technical content
Always be ahead of the curve with release notes, upgrade information, FAQs and more—all at your fingertips
Let our identity experts be your guide. Get personalized support above and beyond our awesome tiered offerings
Explore Customer Support Tiers
Premier
Includes:
Self-service, community portal, and knowledge base access
Unlimited support cases
Business hours phone support and 24x7 phone support for P1 Issues
Screenshare & conference calls for urgent issues
Maintenance releases
Annual health check
Enterprise
Includes:
All Premier tier benefits
Escalation management
Assigned customer experience manager
Designated support engineer
Scheduled monthly status check
Annual executive business review
Annual scheduled production go-live assistance (after-hours)
Production down root cause analysis report
Four instructor led training vouchers
PROFESSIONAL SERVICES—INTEGRATIONS
Configure once, use everywhere. Let us do the work.
Get the Radiant Logic support you need to succeed. Check out our integrations and let our experts handle all your identity challenges. Need a hand? Our Professional Services programs are here to help you achieve your goals; browse our packages for your perfect solution.
Powerful Integrations: Where Tools and Data Unite
For over 20 years, large organizations have chosen us for our integration expertise. At RadiantOne, we excel at connecting the dots, empowering you to leverage identity data wherever it's required.
Become an expert on the RadiantOne platform
FID Level 1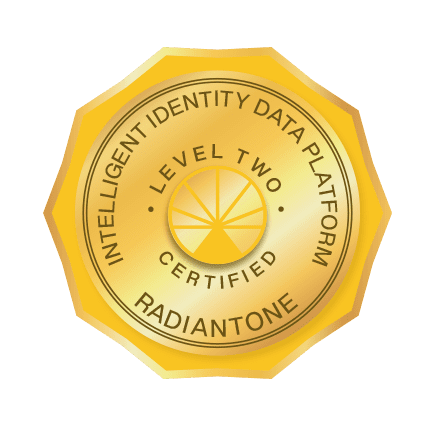 FID Level 2
Global Sync
SSO
Become a RadiantOne certified pro via instructor-led programs
Our programs provide practical experience in an instructor-led classroom, so you have the knowledge to succeed in all phases of deployment and ongoing usage.
SEE OUR CLASSES
Take courses at your own pace via our self-paced learning program
The curriculum offers an introduction to common use cases including how to deploy, monitor, and administer RadiantOne–at your own pace.
SELF-PACED TRAINING
PRODUCT DOCUMENTATION
Find documents to implement and troubleshoot RadiantOne
Our extensive documentation provides answers and guides for all aspects of RadiantOne including APIs, hardware sizing, AWS and Azure configuration and more.
RadiantOne Documentation
Understand detailed requirements for system setup and configuration including: minimum system requirements, cloud installation, nodes and clusters, data migration, cache management, patching in production environments, and day-to-day platform maintenance.
Check out the details
RadiantOne Developer Site
See how you can leverage RadiantOne further using our growing developer resource catalogue.
See developer resources
RadiantOne Release Notes
Access the library of release notes that detail improvements and fixes for RadiantOne.
Log in to read release notes
Don't let identity challenges leave you hanging. Our experts can help.
Legacy LDAP. Hybrid Cloud. MultiCloud. With over 20 years of identity expertise under our belt, we've probably already solved a similar problem for another customer. Try us.