CORE COMPONENT / GLOBAL SYNCHRONIZATION
One data sync tool to connect them all
Global Synchronization offers advanced tools for event detection and propagation, empowering IAM teams to support ongoing change at scale.
Your one stop for real time data sync. On-prem. Cloud. Multi-cloud.
Whether you need simple object or complex identity sync across disparate systems, RadiantOne Global Synchronization radically streamlines your task.
Reduce complexity with the all-in-one sync tool
Global Sync propagates identity data across targets, and detects and publishes changes wherever needed, immediately and automatically.
Simplify by provisioning and syncing identity centrally
Sync data based on business logic to reduce administrators' burden for manual provisioning and de-provisioning of accounts and entitlements.
Ensure coherence with real-time change detection
Detect changes and events in near real-time and synchronize those changes to disparate identity systems for timely updates and data consistency.
Reliable sync across heterogeneous systems
Create a solid and highly scalable infrastructure with a transport layer based on message queuing for guaranteed delivery.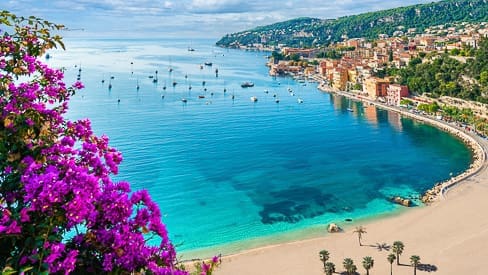 Not only are their products best of breed but their service is always easy to use and quick to respond to any issues.
-Senior Integration Specialist, Public Sector
FEATURES
Expand identity across even the most complex identity systems
Global Synchronization uses bi-directional, real-time data sync to propagate identity and maintain accuracy across systems.
INTEGRATIONS
Sync identity seamlessly across clouds and platforms
Unite and sync identity across all your systems, on-prem or cloud, with our out-of-the-box connectors.
Deployed across the world's largest and most complex organizations
RadiantOne ensures consistency and reliability in today's biggest organizations for identity that scales.
Federal Agencies trust in RadiantOne
Privacy loved us, like absolutely loved us.
-ICAM Architect, DHS
3 out of 5 Top Energy Providers Choose RadiantOne
This product has proven to be very capable in meeting the business requirements. It is also highly customizable.
-IAM Researcher, Energy & Utilities
40% of the Top Fortune 1000 Choose RadiantOne
With RadiantOne, it was quick and easy to unify heterogeneous data and present it in precisely the "view" of identity required.
-Leading Drugstore Chain
Components
Discover the full spectrum of the RadiantOne platform
Each component has a unique role to play. Learn about their capabilities here.
Federated Identity

Our virtualization and abstraction layer unifies identity silos to provide a central access point for all applications. This flexible powerhouse builds all the virtual identity views you need, delivered fast in the right format.

LEARN MORE

Universal Directory

Upgrade your identity infrastructure with Universal Directory, providing a modern way of storing and accessing identity information. Enable elastic computing with the highly scalable, fault-tolerant, containerized solution for distributed identity storage.

READ MORE

Identity Observability

Identity Observability provides deeper insight into the organization's identity data to improve security, identity data quality and identity system efficiency.

Learn More

Identity Analytics

Powered by Brainwave GRC, Identity Analytics provides identity and acccess rights insights to automate governance decisions and reduce risk.

Learn More

SaaS Deployment

Deploy quickly and streamline configuration, management, and upgrades—while carrying forward all of RadiantOne's innovations in identity data management. With our SaaS deployment in your back pocket, you can securely deliver identity data how and where it's needed, from your new cloud command center.

See about SaaS
RESOURCES
Get the Goods
Case studies, white papers, analyst insights—check it out here.
GET HELP
Access your one-stop-shop for all product documentation
Visit our customer portal to get detailed documentation including product guides, system requirements, release notes, integration and deployment guides.
GET MORE
Rave Reviews on Gartner Peer Insights
"A useful accelerator to help us deploy new applications quickly" -Director of IAM at a Large Services Company
Prepare to be amazed by our sync skillz
Connect with our identity experts to get a custom demo and see our platform in action.