Back to Radiant Blog
CyberArk Privilege Cloud: Protect your Privileged Accounts with a SaaS Solution
September 19, 2023
8 MIN READ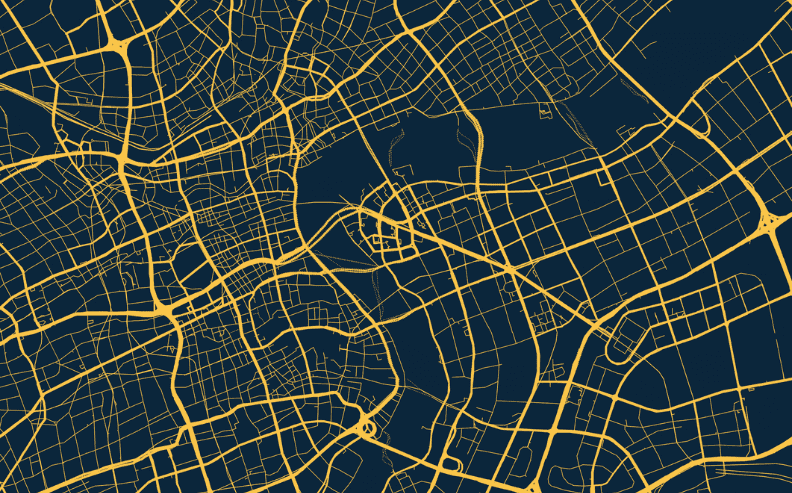 On premise or in the cloud, privileged accounts are one of the biggest security vulnerabilities facing organizations today. Scattered throughout information systems (IS), privileged accounts provide access to your company's most critical resources. A large majority of organizations use hybrid architectures, mixing applications and services hosted locally and remotely. In this complex and disparate context, how can the security of your most sensitive assets be guaranteed?
Whether you are the Director of Information Systems, the Information System Security Manager or a line or application manager, extreme vigilance is required. The implementation of a zero-trust approach should be considered, and the deployment of a privileged account management policy that uses efficient solutions adapted to new practices, such as remote offices, should be a priority.
Named a leader in the Gartner Magic Quadrant 2022 for Access Management and Privileged Access Management, CyberArk is a leading provider of identity and access management solutions and is recognized for its expertise in privileged account management.
This internationally renowned software company develops products that enable companies and organizations to deploy a PAM program to secure their privileged accounts. Among them is CyberArk Privilege Cloud, the Software as a Service (SaaS) alternative to their flagship offering, CyberArk Privileged Access Manager (CyberArk PAM).
This article will share its features and functionalities in addition to their benefits and overall potential.
Why should you use CyberArk Privilege Cloud to manage your privileged accounts?
CyberArk Privilege Cloud: What is it?
Like CyberArk Privileged Access Manager, CyberArk Privilege Cloud is a solution that secures critical assets as well as machine and human identities within organizations. Whether local, cloud or hybrid, CyberArk Privilege Cloud protects all your infrastructures. You can secure, manage, control and monitor all activities associated with privileged accounts in addition to all types of identities in your information systems.
With CyberArk Privilege Cloud, you can:
• Manage and protect your organization's privileged accounts and Secure Socket Shell (SSH) keys.
• Control the access granted to privileged accounts.
• Create and track user activity related to privileged accounts to which they have access.
• Identify all credentials that allow access to your organization's applications, services and resources.
• Comply with audit and regulatory requirements as well as security and compliance policies within your organization.
• Deploy simplified, centralized management of privileged accounts.
Case Studies: in what situations can CyberArk Privilege Cloud help you achieve your goals?
There is a plethora of situations where the use of a PAM solution is helpful or even essential. Here are two of the most common situations we encounter with our customers.
Access accounts to sensitive company resources must be secured.
You have mission-critical applications and want to ensure that the accounts that can administer the servers that host them and the databases they rely on are not compromised.
With CyberArk Privilege Cloud, you can enable automatic password rotation by enabling Central Policy Manager (CPM) to protect these accounts. In this way, the user has no choice but to go through the CyberArk vault to use them, as the password is automatically renewed on a regular basis after each use. Furthermore, the recording of user activity (logs, videos) allows you to point out any unusual or even suspicious behavior and monitor the use of privileged accounts to anticipate associated risks.
External providers have access to privileged access accounts.
Do any of your contractors have access to mission-critical applications and servers on a temporary basis? Ensure that their access is revoked in a timely manner by enabling the many Zero Trust features available through CyberArk Privilege Cloud. You can use approval workflows that allow you to grant access only for the duration of your contractor's assignment.
CyberArk Privilege Cloud and CyberArk PAM: What are the stakes?
Like many organizations, you want to reduce the risks and threats to your privileged accounts without impacting the productivity of your staff. To meet this challenge, CyberArk has designed CyberArk Privilege Cloud, a fast and easy-to-implement SaaS offering available in the cloud.
Like CyberArk Privileged Access Manager (CyberArk PAM) which is available on premise, it allows you to:
• Defend your organization against attacks by logging privileged identities in a secure, dedicated repository.
• Adhere to the compliance constraints and recommendations to which your organization is subjected and respond to auditors by producing a centralized audit, all while considering internal requirements.
• Facilitate and streamline the digital activity of your teams. Users are securely authenticated through a single web portal without the need for a VPN.
CyberArk Privilege Cloud: What features are available?
CyberArk Privilege Cloud gives you access to a wide set of features, including:
Managing privileged credentials
Identify and integrate all privileged credentials and secrets used in the solution for centralized management. Enable solution administrators to deploy dedicated password security policies and automate password rotation.
Isolation and supervision of user sessions
Monitor and record user sessions and securely keep records and associated audits to meet the compliance requirements of your organization.
Threat detection and treatment
Identify privileged accounts and credentials to embed in your PAM program and automate their integration. Identify abnormal behavior and potentially compromised activity for remediation.
Managing mobile devices
Enforce your organization's security policies for all end points – including those that are not permanently connected to the system – and trigger the renewal of associated credentials and accounts.
Remote access to CyberArk Privilege Cloud
Enable employees and external contractors to securely access CyberArk Privilege Cloud from any location without using a VPN, agent or password.
Adaptive MFA (Multi-Factor Authentication) and SSO (Single Sign-On)
Secure access to company resources with single sign-on and multi-factor authentication.
CyberArk Privilege Cloud: What specific features are related to SaaS?
The Benefits of SaaS for PAM
Today, more and more organizations are moving to the cloud and to SaaS products, provided their security and compliance policies allow it. This paradigm shift has many benefits, including the speed of implementation and the deployment of products, services and applications.
As such, CyberArk Privilege Cloud has advantages associated with SaaS and allows its users to:
• Automate upgrades and patches, reducing total cost of ownership and making the latest product versions immediately available.
• Have secure services in compliance with SOC 2 and a certified Service Level Agreement (SLA) of 99.95% for availability. The product remains fully managed by CyberArk, its publisher.
In addition, CyberArk supports organizations moving to SaaS by providing the CyberArk Jump Start, a practical kit used to deploy CyberArk Privilege Cloud easily and in three phases, helping users to better understand their approach to SaaS with regards to their needs.
CyberArk Workforce Identity: Identity Rights Management Applied to CyberArk Privilege Cloud
How can you be sure that your teams will be able to access CyberArk Privilege Cloud in a simple and secure way, in compliance with your organization's security and compliance policies, and without generating new risk related to user access granted to CyberArk Privilege Cloud?
By choosing CyberArk Privilege Cloud, you leverage the full potential of the CyberArk Workforce Identity solution for the administration and governance of digital identities. In concrete terms, this means that:
• Teams have secure access to all resources and applications in your organization's environment hosted in the cloud (in addition to CyberArk Privilege Cloud).
• The accesses granted to identities are equipped with multi-factor authentication (MFA). This applies both to identities and to the terminals used to access applications, services and resources.
• People with on-premise application access will be able to use the same tool and will not require a VPN to access locally-hosted resources.
• The Artificial Intelligence (AI) built into CyberArk Workforce Identity can analyze user behavior to detect a potentially suspicious situation.
• End-user activity within web applications is recorded, audited and protected.
• Credentials for business applications that require the use of a password or critical data are secured.
With CyberArk Workforce Security, access and identity management to cloud-hosted applications and resources is controlled so that the operation of remote applications does not introduce new risks associated with access rights.
CyberArk Privilege Cloud vs. CyberArk PAM: How to choose between the two?
Now that you have a more detailed overview of the range of possibilities available to you by using one of these two solutions, how do you decide? In which case should you use CyberArk Privilege Cloud? What are the indicators that would lead you to choose CyberArk PAM, its on-premise counterpart?
CyberArk BluePrint is here to help. Designed to support you at every stage of building and deploying your PAM program, this service offering from CyberArk allows you to make the right choice based on best practices proven by their experts.
CyberArk Privilege Cloud together with privileged account governance is the winning combination.
CyberArk Privilege Cloud has a lot to offer when it comes to managing privileged accounts. Using such a comprehensive PAM solution to protect your privileged accounts and access is more than recommended: it is a must.
But don't stop there. To ensure the highest level of security for your company's most critical resources and maximize the potential of CyberArk Privilege Cloud, it is a good practice to implement privileged account governance.
Privileged Account Governance: What are the issues?
CyberArk Privilege Cloud and PAM solutions allow you to protect your organization's privileged accounts through:
• Centralized management of privileged accounts.
• Control of the life cycle of assigned privileged access.
• The reinforcement of the security of these accounts by identifying the users who access them.
• The traceability of each of the actions performed by the users having access to the PAM solution.
However, how can you :
• make sure the right people have access to the right privileged accounts?
• continuously control end-to-end access chains as organizational and technical changes occur in your company?
• allow vault owners to regularly verify the legitimacy of the privileged accesses that have been granted?
The implementation of governance of your privileged accounts in addition to the operation of a PAM solution is essential in meeting these security and compliance challenges.
Privileged Account Governance: What are the benefits?
There are many benefits to implementing privileged account governance. Here are the five benefits we have identified.
#1- Audit regularly and easily your PAM solution.
Identify all the administrators and users of your PAM solution and verify who has access to what to better secure your resources through the auditing of your PAM solution.
The ability to audit your PAM solution allows you to ensure that password rotation and access segregation are effective and that costs are reduced by optimizing license usage. You can also track and identify changes in the organization and understand their impact on access to your PAM solution.
#2 – Control ITGCs and optimize data quality.
Ensure that your ITGCs are properly executed and monitor the activity of at-risk identities while maintaining the highest level of data quality within your account repositories (Active Directory (AD)). This will help you stay ahead of administrative errors and enhance the performance of your PAM solution.
#3 – Ensure compliance by automating access review.
Implement safe access review campaigns by safe managers to ensure and demonstrate CyberArk Privilege Cloud access compliance, correct anomalies and mitigate the risk of access misconfiguration.
#4 – Expand the scope of CyberArk Privilege Cloud.
Easily and quickly detect privileged accounts within your systems. With governance, you can correlate data from multiple sources (HR IS, AD, PAM, CMDB, logs, etc.) and ensure that identity lifecycle management is under control.
#5 – Adhere to your organization's security policies.
To do this, set up a control plan that will allow you to continuously report anomalies to ensure that the security policies in place are being respected. This can be done by answering the following questions:
• Is a safe administrator also able to use secrets, thus accumulating incompatible rights?
• Do contractors retain active access rights to privileged accounts even though they no longer work with the company?
• Are there any dormant or unauthorized accounts to disable?
Protecting your privileged accounts is a critical issue that requires a combined approach.
To secure your sensitive assets and protect yourself from a potential attack on your organization's privileged accounts, a PAM solution is a must. CyberArk Privilege Cloud, the leading product in the PAM market, can help you address many of your privileged account issues.
However, while the adoption of a privileged account management solution is essential, it must be accompanied by the implementation of privileged account governance to ensure the highest level of security.
Subscribe to receive blog updates
Don't miss the latest conversations and innovations from Radiant Logic, delivered straight to your in-box every week.